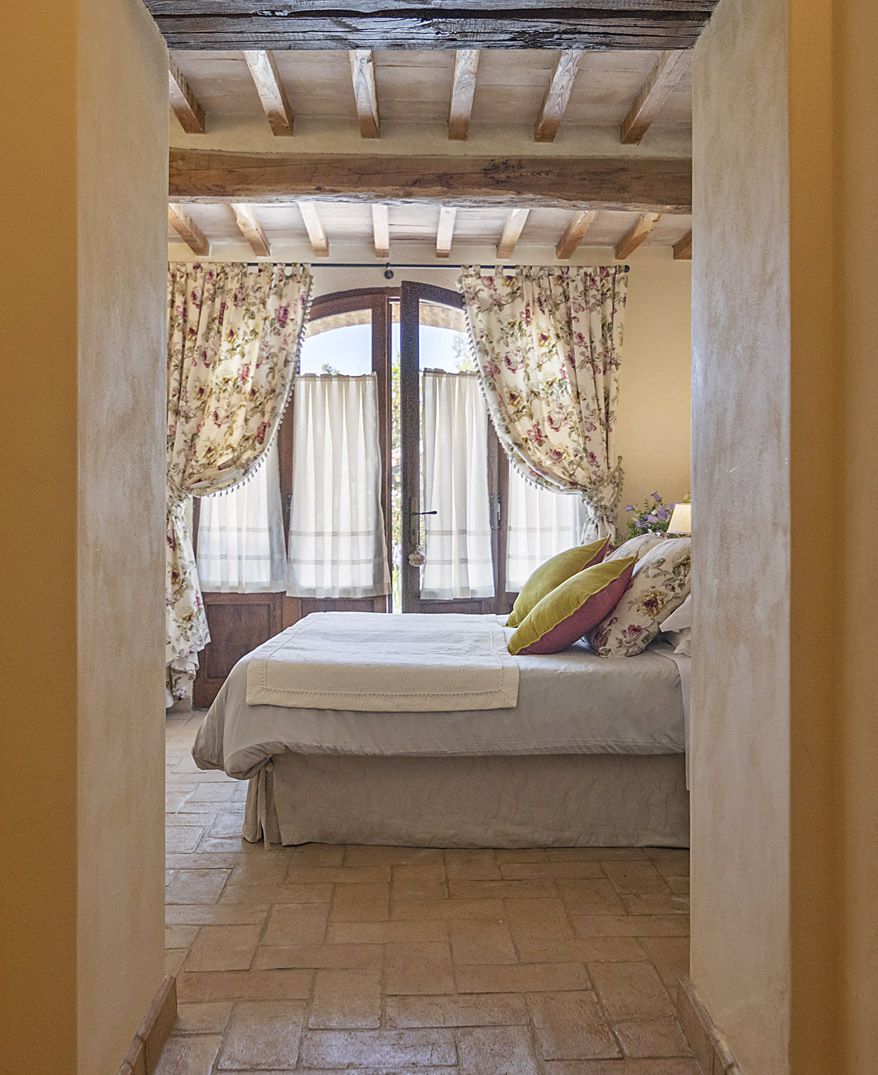 Home /

Hospitality / Rooms
Rooms
Villa Ferraia is composed by three adjoining buildings where the rooms are located. Often, they can be accessed by cosy lounges where guests can meet on comfortable sofas to read, listen to music or sample a fine Tuscan wine.
Guests of the original building are treated to tasteful interiors and respect for materials: terracotta tiles, wooden beams, wrought iron, and great care with color combinations. The 14 rooms in the villa that can accommodate 28 people, are large (15-20 m²), bright and furnished with period furniture.
13 rooms
1 suite
28 persons
The suite is one of the buildings adjoining the central building with an independent entrance, a sitting room with a fireplace, satellite TV on the ground floor, a double room on the first floor with a bathroom with a separate shower and a whirlpool bath.
In the central building there are 10 double rooms each with private bathrooms. Three rooms have showers while the remaining seven have whirlpool baths.
A separate building with 3 rooms and a cosy sitting room with a fireplace, ideal for sampling a fine glass of wine in peace and quiet. The double rooms all have private bathrooms, two with whirlpool baths and one with a shower.
---
Refined in their simplicity all rooms are equipped with modern comforts: fast internet access, locally made bed linen, complimentary toiletries made from olive oil, private bathrooms with a shower and/or a bath, hairdryers, central heating and air conditioning (on request).
---